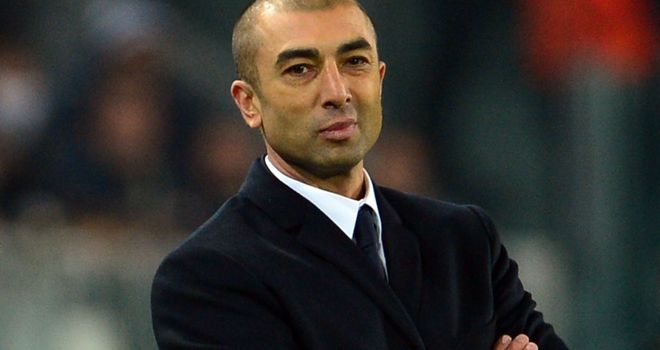 Roberto Di Matteo: Praised by John Terry

The Italian left the club following a dismal run of just two victories in eight games in all competitions.Chelsea skipper John Terry paid tribute to out-going manager Roberto Di Matteo who was sacked by the club following their 3-0 defeat by Juventus in the Champions League on Tuesday.
But Terry was quick to praise Di Matteo who was also a player at Stamford Bridge between 1996 and 2000.
Terry wrote in his programme notes ahead of Sunday's game with Manchester City, said: "It has been a difficult week all round both on and off the pitch.
"I want to say that it was a privilege to play for Robbie. I had the pleasure, as a YTS player growing up, of watching and learning from him and to go on and play under him as captain was an honour.
"To win two competitions last season, including the Champions League that we had wanted for so long, was incredible.
"Robbie is a great man and an absolute legend. We wish him every success in the future, because saying thanks doesn't seem enough."
@SKYSports